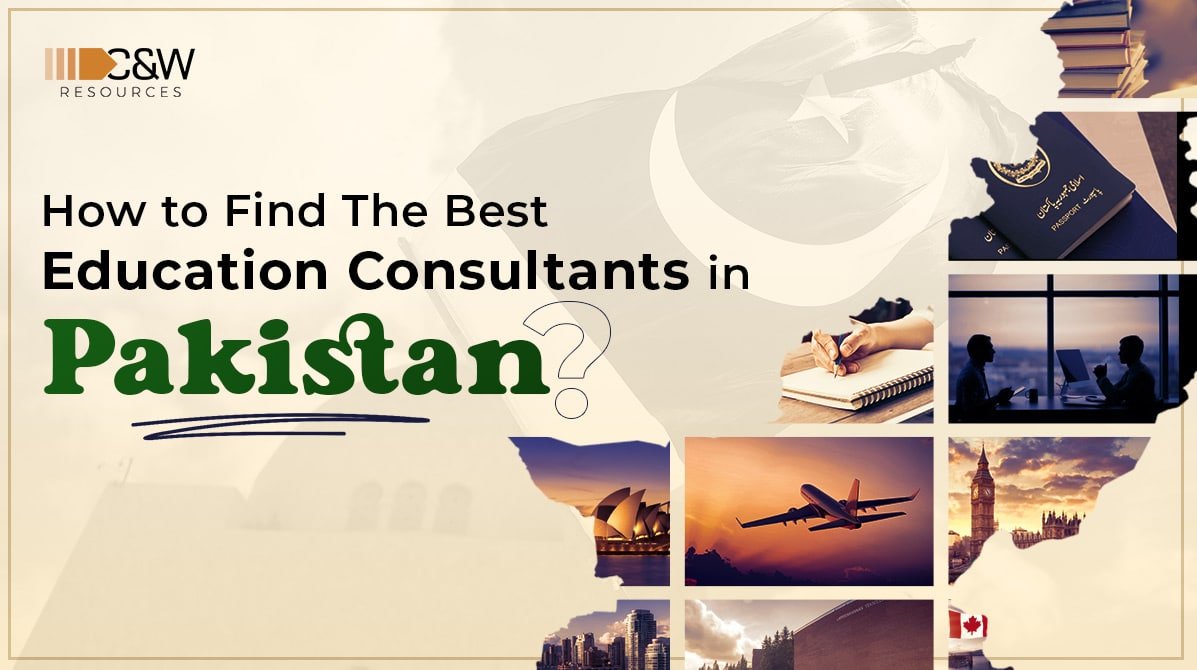 How to Find the Best Education Consultants in Pakistan?
As we all know, making critical educational decisions can be a headache. Whether choosing the correct country or university or applying for scholarships abroad, we always need expert guidance. That's where education consultants come into play. But a serious issue in a country like Pakistan is the increased saturation in this field. Unluckily, as the field of study abroad involves a lot of technicalities, fraudsters have seen it as an opportunity to take advantage of the deprivation of adequate knowledge among common people. This article is a must-read if you want to study abroad and are searching for the best education consultants. 
1. Start with Research
Before making any decision, well-directed research is of momentous importance. Choosing an education consultancy without any proper research can cost you dearly. An education consultancy that charges less has become a prominent option for people with the financial factor as the first priority. However, such education consultants cover this discount through many hidden charges. Also, they might need more facilities to assist you in making your dreams a reality. So, always prioritize quality. Check for education consultants with charges near the average market rates and a history of sending people abroad for study. C&W Education Consultants is one such transparent organization that has provided guidance to hundreds of students who wish to study overseas. 
2. Check Qualifications and Experience
Now that you've gathered a list of potential education consultants, it's time to dig deeper. Check their qualifications and experience. With many rules and regulations involved, you should have someone assisting who knows and understands all of them. Before selecting an education consultancy, ensure they have the proper credentials in the field of study abroad. You can ask them about their qualifications when you visit them or email them. Also, please find out how long they've served as education consultants. People with sound experience have a solid grip over delicate matters like application filing and applying for scholarships. 
3. Ask Questions
There is no need to be shy once your future is on the line. Make sure that you get all your queries addressed. Any unasked question might turn out to haunt you later. You can ask them questions like:
How are you different from other education consultancies? 

Are you a well-rounded education consultancy that addresses all the queries regarding studying abroad? 

Have you served someone before with requirements like mine? 

Can you provide me with some testimonials? 

How can you assist me in securing a scholarship? 
4. Look for Personalized Guidance
We have our priorities, and our educational goals can vary greatly. For example, someone will want to pursue a specific degree in a specific institute or country. It becomes crucial to find an education consultant who can offer you tailored and personalized guidance. They should take the time to assess your strengths, weaknesses, interests, and goals. A good education consultant like C&W Education Consultants won't just give you a one-size-fits-all solution but will tailor their advice to your needs. This personalized approach can make a big difference in helping you achieve your academic dreams.
Conclusion
In conclusion, finding the ideal education consultants in Pakistan can be simple. You have to research well, choose the right people, and ask relevant questions, and you can secure the services of an expert consultant. Remember, always go for experienced consultants who provide offers that are very easy on budget. They might end up spoiling your study abroad dream. So with all the factors that we have discussed in detail, you can also trust your gut feeling before choosing an education consultant.