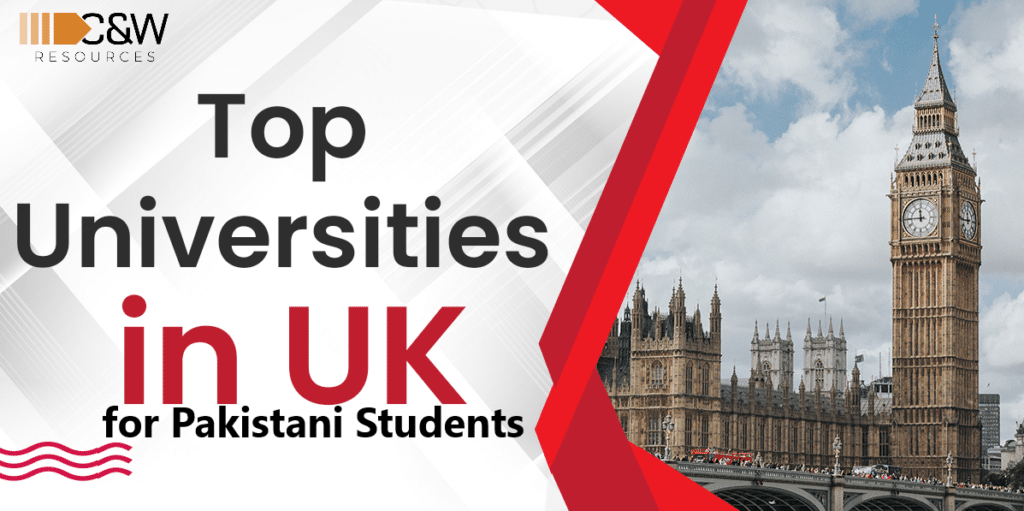 Top Universities in the UK for Pakistani Students
Studying abroad is an exhilarating experience, and for Pakistani students seeking a world-class education, the United Kingdom is an excellent destination. Renowned for its rich academic traditions, cutting-edge research, and multicultural environment, the UK offers a wide range of top-notch universities that cater to the needs and aspirations of Pakistani students. In this article, we will explore some of the top universities in the UK that are highly regarded and popular among Pakistani students.
1. University of Oxford:
At the pinnacle of academic excellence sits the University of Oxford. Founded in the 12th century, Oxford is synonymous with tradition, prestige, and intellectual brilliance. Pakistani students who are accepted into Oxford join a diverse community of scholars and gain access to world-class faculty and resources. With a strong emphasis on critical thinking and independent research, Oxford provides a transformative educational experience.
2. University of Cambridge:
Another gem in the UK's academic crown is the University of Cambridge. Established in the 13th century, Cambridge has produced numerous Nobel laureates, notable scientists, and leading thinkers. Pakistani students at Cambridge benefit from a rigorous academic environment, state-of-the-art facilities, and a vibrant social scene. The university's reputation for research and innovation attracts students from around the world, fostering a global perspective and collaborative spirit.
3. Imperial College London:
For Pakistani students interested in science, technology, engineering, or medicine, Imperial College London is a top choice. Renowned for its focus on STEM disciplines, Imperial offers cutting-edge research facilities and a supportive learning environment. Pakistani students at Imperial benefit from its strong industry connections, which provide valuable internship and career opportunities. The college's diverse student body ensures a multicultural experience and fosters a global network of contacts.
4. University College London (UCL):
UCL, located in the heart of London, is a prestigious institution known for its academic excellence and diverse community. With a broad range of disciplines, UCL attracts Pakistani students seeking quality education in fields such as arts, humanities, social sciences, engineering, and medicine. UCL's central location allows students to immerse themselves in the vibrant cultural and professional opportunities that the city offers.
5. London School of Economics and Political Science (LSE):
Pakistani students with a keen interest in social sciences, economics, or politics will find the London School of Economics and Political Science an ideal choice. LSE is renowned for its expertise in these areas and its commitment to interdisciplinary research. The university boasts a highly international student body, providing opportunities for cultural exchange and global networking. LSE's strong ties with government institutions and international organizations offer Pakistani students unique avenues for internships and future careers.
6. University of Manchester:
Located in the vibrant city of Manchester, this university is a popular destination for Pakistani students. With a rich academic heritage spanning more than 180 years, the University of Manchester offers a wide range of programs across various disciplines. Pakistani students benefit from world-class facilities, cutting-edge research opportunities, and a supportive campus community. The city itself provides a multicultural environment and a lively cultural and social scene.
7. University of Edinburgh:
The University of Edinburgh, located in the beautiful capital city of Scotland, is renowned for its academic excellence and research-intensive environment. Pakistani students are attracted to Edinburgh's historic charm, diverse student body, and world-class faculty. The university offers a broad spectrum of subjects, including arts, sciences, humanities, and business, providing ample opportunities for Pakistani students to pursue their academic passions.
8. University of Glasgow:
Glasgow, a vibrant city in Scotland, is home to the esteemed University of Glasgow. Pakistani students seeking a comprehensive and high-quality education will find this university appealing. Known for its research excellence, the University of Glasgow offers a wide range of programs.